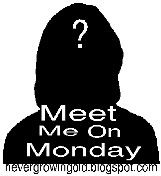 CLICK THE BUTTON ABOVE TO LEARN MORE AND JOIN IN ON THE FUN
Questions:
1. Did you watch the Superbowl?
Yes, we did watch the game. MJ was relaxed in his recliner, and I was in my love-seat recliner. I have some complaints about that love-seat that I will get to one day. I watched with one eye and listened with one ear. The other eye was on the laptop, because I had made a chatroom on AOL and a small group of us watched and threw out our comments. (mostly about the commercials and half-time) The other ear was plugged with an ear bud with music playing. I love music.
MJ and I keep track of games all year. We make our picks and see who won the most games. Out of 267 games total, can you believe that it all came down to this game? If we had both picked the same team we would have ended the season in a tie. All I can say is..thank you MJ for picking the Steelers. I finally beat him!! I picked 160 games right this year.
2. What is the last book that you read?
I was chosen to receive this book from Read It Forward It is a great place; check it out.
As far as the book goes, I wasn't very impressed, but it gave me a boost on my reading goal.
I do love freebies, and now it is time to pass it on to someone else.
3. What is your favorite kind of cake?
Cheesecake yum
4. Do you snore?
I toss, I turn, I whine, I whimper, and I make other unmentionable sounds in bed, but I do not snore.
5. Do you play an instrument?
We had a piano while I was growing up and I could play sunrise sunset and anything else that our instruction book had the notes to. Is it playing if you just hit one key at a time? We graduated up to an organ and that was pretty cool while it lasted. We got to use both hands and one foot then.
Although I have never tried, I am pretty sure that I can play a guitar. I just have this feeling. (I do not plan on picking up a guitar, because I would hate to be proven wrong)
When music plays with a good beat I can play a mean hand drum with my hands. Hand drum is when I slap my hands or knock my knuckles on wood to the beat. Yeah.. I guess this is a no, I don't play an instrument.
If you are reading this then you probably have already answered these questions. If you haven't, go ahead and give it a try. Click the button at the top of this post.